ABOUT i TRANSFER FILES
Probably one of the best free, secure, and easy-to-use large file sharing applications online.
Find out more:
The easiest way to share files with others is often to share them online. But what happens if you want to send a larger file than the maximum size of the email attachment at AOL Mail, Gmail, GMX Mail, iCloud, Microsoft Outlook, ProtonMail, Zoho Mail, etc.?
That's where iTransferFiles.com and its free file-sending option come into the picture.
Suppose you want to switch or exchange documents online. In that case, iTransferfiles.com is a brilliant choice to consider when searching for online file-sharing apps like Dropbox, FileTransfer, Google Drive, Hightail, OneDrive, Oroson, Send Anywhere, Smash, or Terashare.
Here's all you need to know and consider when thinking about sharing large files with someone online using iTransferFiles.com
Key Features of the Cloud File Sharing
Anonym Usage
You don't need to register to send large files. You can use one-time emails to remain nameless.
Free Transfer
The file-sharing is free up to 2GB. In case if you need more space for your transfers, prices are affordable.
Encrypted Files
While sharing files online, security is a must. This is where we are not compromisers. We use military-grade file encryption.
Password Protection
Trust no one when sending (large) files over the internet; Use passwords to lock your sharings.
Why iTransferfiles.com?
Send large files up to 2 GB - It's 100% free. No registration is required!
i Transfer Files is the simplest and - with its essential services - free way to send your large files worldwide.
Easy! Simple share your private link and let your friend(s) know about it. Using this secret link, they are allowed to download your shared files.
Do you prefer email? No problem! Using the file sending option on the front page of iFileTransfer.com takes just 10 seconds to enter the senders and addressee email ID to deliver your desired, large files.
After your desired time, or the latest when the addressee downloads your file(s), they are self-destructing. This way, you may be sure that no one sees your files at a later time.
Who uses large file transfers?
Collaborates, creative agencies, freelancers, graphic designers, video editors, small businesses, friends, and family members.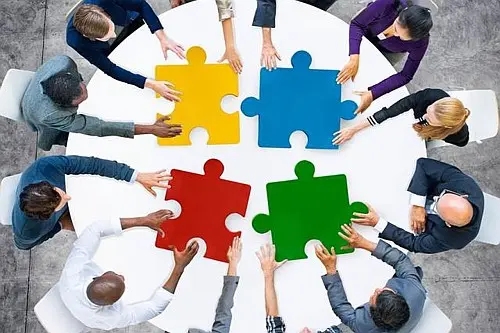 Collaborates
Cooperating offices
Collaborating partners often share oversized files that simply cannot be sent by email. In such cases, a sizeable file-sharing application can be beneficial.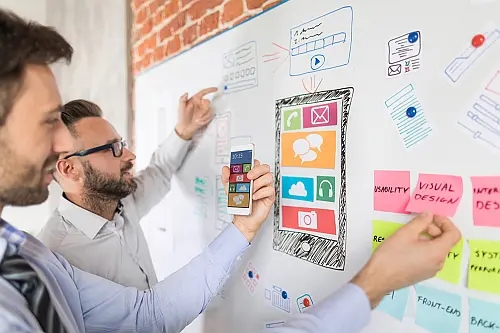 Creative Agencies
Design studios
Creative studios often need to share large files with their partners. A reliable, easy-to-use file-sharing application that doesn't require additional user accounts is essential.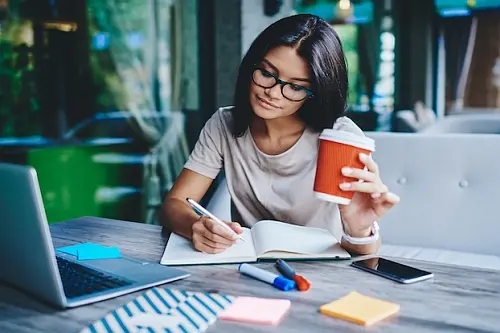 Freelancers
Web Designers
Freelancers often work for clients all over the world. In such cases, a free, easy-to-use file-sharing application is one of the basic tools to get the job done.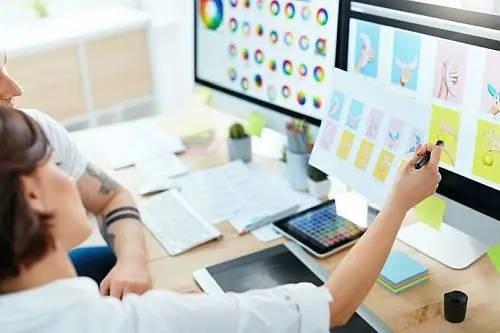 Advertising agencies
Graphic Designers
Advertising agencies share creative documents with their clients every day, and they don't always want to or can't send them by email. In such cases, large file senders are used.

It can be said that the large file sending services are widely used, as file sharing is as widespread in construction, education, media, retail, technology as it is in private life. The number of areas of use is almost inexhaustible.
iTransferfiles.com is both for individuals and for teams who want to share files seamlessly.
We can say that from personal to professional usage, the file-sharing tool by iTransferFiles.com is fit for almost everyone. However, it's evident that Dropbox - with its paid functions -, offers more to professionals and teams of all sizes.
Are you the one who seeks an efficient, secure way to transfer files and store them in the cloud for a short period without monthly fees? You are at the right place.
How to transfer large files?
Because file transfer or sharing brought you here, let's take a closer look at iTransferFiles.com's file-sharing feature.
With iTransferFiles.com, you can share files (like photos, movies, documents, etc.) securely and effortlessly in real-time.
How to share files? Simply:
1. Click on the "Let's begin by adding some files button" on the front page.
2. Select the file you wish to upload and share. Click "Open," and it starts uploading right away.
3. Use the provided sharing link of your uploaded file with the individual or company you wish to share the file with.
Alternatively, you can send an email to your desired email recipient(s) using the upload form instead of sharing via a link.
How to secure files while sharing?
Making your valued documents/files secure is a must, so here are your free options to reach a maximum level of security while sharing oversized files
1. First of all, no registration is needed – You are unknown to us.
2. You can set a password for your sharing, so the recipient can't open it without knowing this securing code, and
3. Set the files to be encrypted so that no one can read your files.
4. Don't forget to set your file(s) self-destructing, so it will delete itself from the cloud after the recipient downloaded it.
5. You can track downloads, manage transfers, or delete the file(s) with one click.
Learn more about secure file transfers here.
Did we mention sharing a file on iTransferFiles.com is easy and free?
iTransferFiles is the best for
One of the easiest ways to share a mass of family holiday photos with or loved ones.
The easiest way for freelancers to transfer large files.
One of the greatest ways to share files between friends.
Just share your private link with your addressee and let us handle the large files.
Photography
Graphic Designs
Videos
Is iTransferfiles.com secure?
As you might expect, considering security is an essential issue regarding file sharing, and in this field, you can trust iTransferFiles – it takes security seriously.
The file encryption and other security functionalities, such as password protection or self-destruction of the attachments, make iTransferFiles stand out in the list of the best FileTransfer alternatives. Do you need more ideas on how to strengthen security while sending large files? Read our tips below.
What can I do to make file transfer more secure?
You may share anything that you wish; privacy is guaranteed. We never sell emails of our users, nor send them unsocialized emails. No emails at all. But if you want more, here are our tips to remain anonym and safe from those curious eyes:
1. Use VPN (Virtual Private Network) while online. This way, all communications are encrypted, and your IP address/location is hidden.
2. Apply for a self-destructing, one-time email to receive large files. This way, your identity is covered; no one knows who is on the receiver's side behind that email ID.
Large File Transfer PRICING
The choice is yours! In infrequently cases, when you are looking for a reliable, large file sending cloud provider, it is worth trying iTransfeFiles.com and its free sharing services.
Choose a pricing plan that fits your oversized file-transferring needs.
Basic
Send up to 2 GB in iTransferFiles
10 Recipients / per transfer
Email Support

FREE

per month
Pro
Send up to 25 GB in iTransferFiles
20 Recipients / per transfer
Email Support

$ 10

per month
Premium
Send up to 50 GB in iTransferFiles
50 Recipients / per transfer
Phone Support

$ 50

per month